We are chihuahua breeders , we breed short-coat chihuahuas , sometimes called smooth coat chihuahua or SC chihuahua , we also occasionally have long-coat chihuahuas or LC chihuahua , we occasionally have chihuahuas for sale and chihuahua puppies for sale, check us out for puppies available, chihuahua puppies, applehead chihuahua, we don't have t-cup chihuahua or teacup chihuahua but we sometimes have tiny chihuahuas available to experienced homes, our dogs are registered with the canadian kennel club or the ckc, they are ckc registered chihuahuas, ckc reg'd, we have champion chihuahuas , we have champion bloodlines , our dogs are purebred chihuahua, some common misspelling of chihuahua include chi chis chiwawa chihauhau chihwawa, You can find us in Evansville area in Northern ontario and you can search for us under Chihuahua breeder in Ontario Canada, chihuahua breeder in Evansville Ontario, chihuahua breeder in Northern Ontario, chihuahuas in canada, we are a chihuahua breeder on Manitoulin Island, chihuahua breeder in Gore Bay, chihuahua breeder in Mindemoya, we can deliver to all local areas including Gore bay, Mindemoya, Little Current, Manitowaning, South Baymouth, Espanola, Webbwood, Massey Spanish, Elliot Lake, Blind River, Whitefish, Lively, Chelmsford, Azilda, Val caron, Hanmer, Capreol, Garson, Falconbridge, Whanipitae, Sudbury & all of Sudbury area.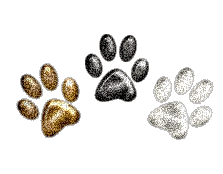 ARCREYA REG'D CHIHUAHUAS
Breeding Quality since 1998!
Located on beautiful Manitoulin Island in Northern Ontario, Canada
I DO NOT KNOW, SUPPORT OR RECOMEND ANY OF THE ADVERTISERS LISTED AT THE TOP OR BOTTOM OF THESE WEB PAGES. These ads are an unfortunate obligation when maintaining a free website, and the ads shown are based on YOUR browsing history.
All website content, including all text and photos, are property of Molly Denton of Arcreya Reg'd. The use of any content of this site without proper authorization is not permitted!
© Copyright 2002-2016